Welcome to Rhode Island Bingo, the home of all information about bingo in Rhode Island.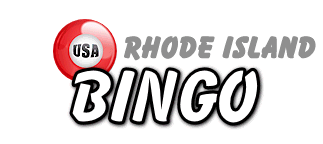 Welcome to Bingo Rhode Island, where you can find information about all the bingo halls in Rhode Island. If you want to play bingo in Providence, Warwick, Cranston, Pawtucket, East Providence, Woonsocket, Newport, Central Falls, or anywhere else in Rhode Island, then you have come to the right place!
Bingo, or Beano, and raffle games are legal in Rhode Island, if they are run for charitable purposes. All the profit of the games must go to charity, and the people running the games must be volunteers. The prizes in the bingo game must not exceed $7,500 in any given night, but the bingo operator can also add a bonus pool, which can roll-over until it reaches $1,000.

Bingo Halls by Town/City in Rhode Island
View Bingo Halls by County or view all states at Bingo Halls USA.
If the county you live in is not listed then there are no bingo halls in your town/county.